Come Meet Our Audiologist at ASHADA, Inc.
At ASHADA, Inc., we're committed to helping our clients restore their hearing and improve their quality of life. Armed with the latest hearing loss treatments, we'll help you get back to doing what you love. Meet our team of highly qualified audiologists and hearing experts.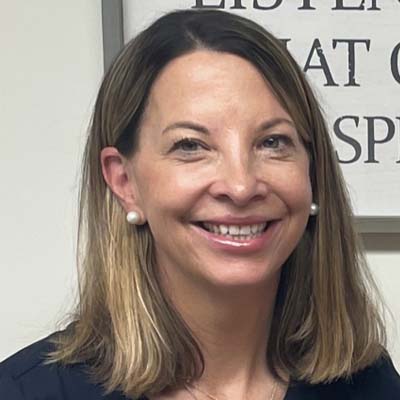 Ali Buckley, Au.D., CCC-A
Doctor of Audiology
Ali is a private practice provider with over 25 years experience. She was fortunate enough to have spent those 25 years working with her mentor, which was her father. He passed away in Oct. 2022, and she is determined to carry his legacy on and focus on patient care, which was what he always instilled in her.
The goal of her patient management is to give each and every person the confidence to wear hearing aids and to feel great! It's the little things that matter in her practice, and she hopes that every person that walks through her door can feel a little better when they walk out!
She is married for almost 20 years to Drew, who keeps her on her toes every day with his sense of humor and sarcasm! She has a daughter Liv who will be attending University of Scranton and playing field hockey in the fall. She also has a son Cooper (sophomore), who attends his grandpa's high school alma mater – Seton Hall Prep.
In her free time (ha!), she enjoys every minute of watching her kids do their thing – wherever the game or sport is, she is there on the sideline cheering them on! When not on a sports sideline, she is an avid Peloton rider, loves to take walks in the early morning sunlight, and enjoys Friday night dinners with her husband.
"Enjoy the journey."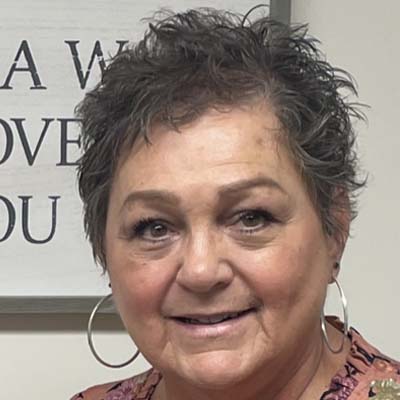 Mari Anne Glatt
Office Manager
Mari Anne is also known as Mare. She attended Berkeley College and didn't know anything about hearing loss or hearing aids when she started working at ASHADA, Inc. 19 years ago.
As the Office Manager, she can usually help you with many of your hearing aid questions and issues. Mare also wears hearing aids herself and you can regularly hear her talking with people about hers.
Mare and her husband have a grown son Bobby and a big extended family with many nieces and nephews. She is an avid reader, and a devout fan of the New York Rangers and New York Yankees.